Workplace and Social Integration
Paid restaurant training and socio-professional support
A paid professional training and personal support program allowing participants to successfully enter the labour market and develop careers in the restaurant industry.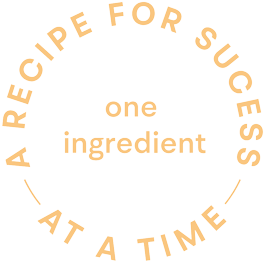 The Program
35 hours per week, Monday to Friday - Entrance every Monday
27 weeks of kitchen training
Practical and theoretical training in professional kitchens
+
Supervision and support from experienced chefs
70 hours of personal and social support
Support in achieving your objectives to improve your quality of life
+
Group workshops on a variety of subjects related to social and practical skills
6 weeks of job integration training
Internship with support
+
Job searching with support
Our workers in training share about their experiences
(in french only)
Successfully executing a recipe and becoming an assistant cook requires time, precision, knowledge and science! You'll get all of that from Resto Plateau in its integration program.
27 weeks of kitchen training
Theory and Practice
Culinary vocabulary and terms
Kitchen implements
Knife skills
Cooking methods
Culinary production modules
Hygiene and health codes (MAPAQ)
Hazardous materials used in the workplace (WHMIS)
Prevention program for workplace health and safety (SST)
Kitchen Brigade Training (Central Kitchen)
Pantry
Vegetable / Soup
Roast / Sauté
Pastry
Maintenance and Dishwashing
Cash Register
Customer Service
Catering Training
Sandwiches
Salads
Platters
Small bites
Hot Trays
Pastry
Maintenance and Dishwashing
70 hours of personal and social support
Personalized Support
Individual meetingswith psychosocial support workers and career coaches
Educational support French language, mathematics, computers
Group Workshops
Personal and social training workshops e.g., budgets, communication, self-awareness, etc.
Career workshops dynamic methods for job searching, CVs, interview skills, etc.
6 weeks of job integration training
Job Integration
Supporting in finding an internship and throughout its duration
Internship
Job search with support
Personalized supportfor 24 months after program completion
Eligibility Criteria
Must meet the criteria from Emploi-Québec
Be a Canadian citizen, permanent resident, or have a valid work permit
Be available full-time for 8 months
Required Conditions for Participation
Good oral and written French comprehension
Mastery of basic mathematics
Testimonials
This was a great experience. Resto Plateau will always be in my heart. I learned skills and techniques that will be useful for my whole life.
Lena
Resto Plateau was an extremely enriching experience. It's not always easy, but we learn, and the team is always there to support us!
Richard
I am thrilled to be here and to be completing the program. I'd like to thank all of my coworkers and the Resto Plateau team. I have my certification now and am ready for the job market!
Lérémy
Cooking has always been one of my passions and I decided to honour that choice by coming to the Resto Plateau program. I'm leaving with confidence in my skills and great career options.
Adriana
Interested in the program?
Complete the form by clicking on the button below and we will contact you!
Have any questions? Want to register?
FAQ


Learn more about our community restaurant
Discover our full, healthy and mouth-watering meals!
LEARN MORE